Customer reviews

''Nothing I would have changed''

''I have purchase vehicle from Ed since 1974''

They found the truck I wanted and made my purchase work for me! Thanks
View all customer reviews
Welcome to Bruce GM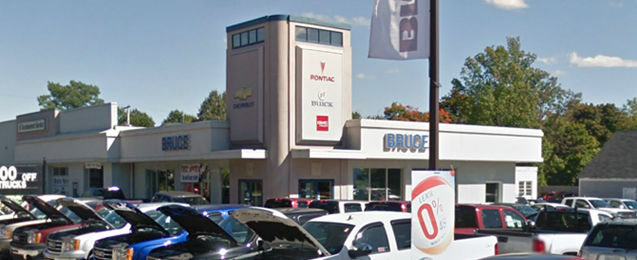 Chevrolet, Buick and GMC dealers in Middleton and Digby, NS
About us
NEWS

05/03/14

The big three American manufacturers have been battling it out for decades it would seem in the full-size pick-up market, and when one makes any change whatsoever, the other two are bound to follow.

EMPLOYMENT

11/02/14

Bruce GM is looking for Automotive Technicians and Apprentices to join our team in our New GM location in Digby. QUALIFICATIONS Completion of high school, Completion of College/CEGEP/vocational or... [...]

NEWS

15/11/13

It's not every day that a manufacturer offers a new diesel vehicle. Chevrolet dares to challenge competitors in this category with its new 2014 Cruze diesel.

NEWS

15/11/13

The new 2014 Buick Enclave is a three-row crossover built to comfortably accommodate 7 to 8 passengers. More technological and secure than ever, the 2014 Enclave offers a host of features that will...

VIDEO

15/11/13

The time of the oversize luxury vehicle is extinct. It's time for a change! Enjoy all the features of a bigger vehicle in a compact way with the new Buick Encore. Enjoy the modernism of a Buick.
View all News & Videos