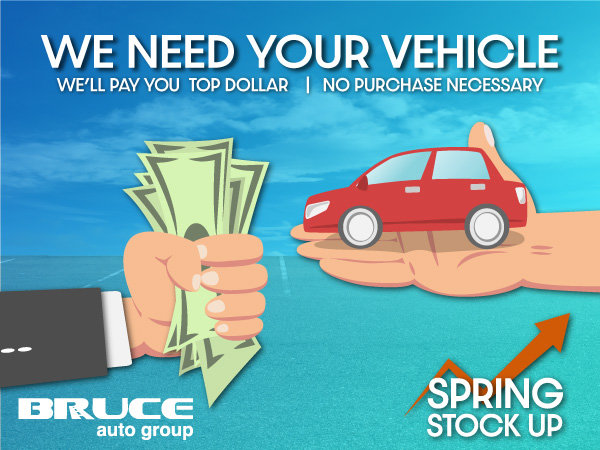 We Need Your Vehicle!
Pre-Owned Demand is HIGH right now, but our inventory is LOW. We need your vehicle to stock up our inventory for spring.
Get the best deal for your vehicle - we pay top dollar, plus fill out the form below to qualify for a BONUS of up to $500!
Cars, trucks, SUVs - we need them all!
Find out how much your vehicle is worth today!