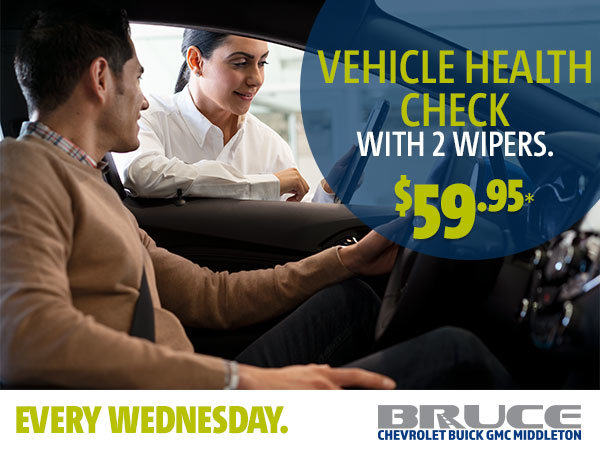 Every Wednesday at Bruce GM Middleton get:
Vehicle Health Check with 2 Wipers for $59.95*
Avoid any vehicle scares on or off the road with a thorough checkup at Certified Service. Our expert technicians inspect and analyze your vehicle from bumper to bumper - get a 60 point inspection, all fluids, a break inspection and your filters checked!
Book your appointment now to save!