Pleasurable Experience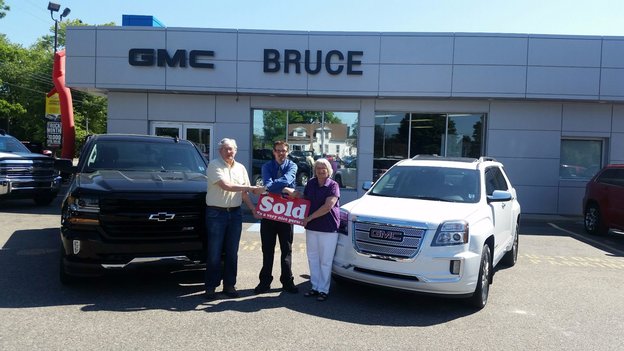 Pleasurable experience. Got what I wanted with expert guidance from Ross. The Bruce team is great to work with!
Other customers satisfied
Very nice people. Awesome people to deal with. Very happy!
Excellent customer service provided by Chad and Krista. Thanks so much!
Living three provinces away and receiving the same quality of professionalism from Bruce GM, and they even went out of their way to personally deliver the vehicle to my doorstep.
Outstanding service!
Exceptional service for sure!
We've bought new cars from other dealers but they are no where near as open plus thorough as there. Thanks for the great service!
See all testimonials