2015 GMC Terrain : Space and Reliability in a Rugged Package
May 29 2015,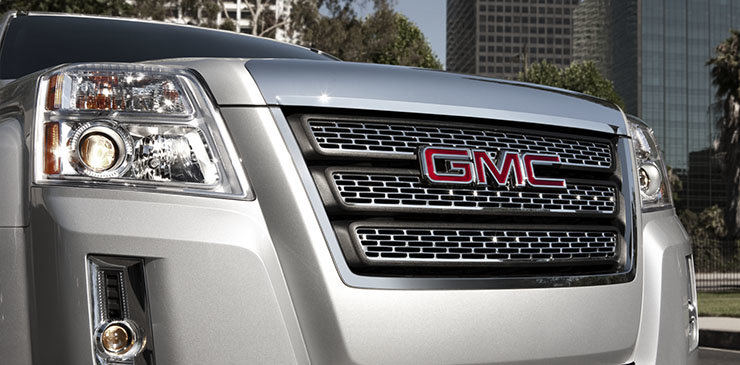 The GMC Terrain has been a staple on Canadian roads since it launched a few years ago.
Offering a rugged design and plenty of features wrapped in an affordable package, the Terrain remains very popular among buyers looking for a spacious SUV that looks just like a sport utility vehicle should look like.
Read any review on the 2015 GMC Terrain and the one thing that will stand out is just how spacious it is inside, especially in the back. The rear seats can recline, as well as move fore and aft for a total of 7.9 inches. Given that this type of vehicle is meant to be spacious, that's pretty impressive. When driving around in the GMC Terrain, you also notice how comfortable the vehicle is. The seats offer plenty of support and are covered in soft cloth or leather, depending on the version.
Back to interior space, there is a total of 1,809 liters of cargo capacity offered in the Terrain once you put the rear seats down. With every seat in place, you get 895 liters of cargo capacity, an impressive number.
Offered starting at $ 30,045, the GMC Terrain is powered by 2.4-liter four-cylinder engine that delivers 182 horsepower and 172 lb-ft of torque which is transferred to the wheels via a six-speed automatic transmission. The four-cylinder engine is obviously the most fuel-efficient engine in the Terrain lineup, averaging 7.3 liters per 100 kilometers on the highway.
That said, if you want more power, the 2015 Terrain can be equipped with a 3.6-liter direct-injected V6 engine that offers 301 horsepower and 272 lb-ft of torque. If we look at what is offered in terms of competition, not many vehicles can match the Terrain's power when it comes to V6 engines. That helps GMC's SUV offer up to 1,587 kg in terms of towing capacity.
With more than 116 000 GMC Terrain models sold in North America, there is no question that GMC's midsize SUV remains popular even a few years after its initial launch. Moreover, having a vehicle that has been around the block certainly offers plenty of advantages for dealerships. On the one hand, we are talking about a model that has proven its reliability time and time again. Also, its technology is sufficient enough to make sure drivers get exactly what they want out of their Terrain, but not confusing to the point where it becomes irritating or distracting.
To learn more about the 2016 GMC Terrain, contact us today at Bruce GM!