2015 Chevrolet Camaro: The Manliest Car Ever?
July 22 2015, Bruceautogroup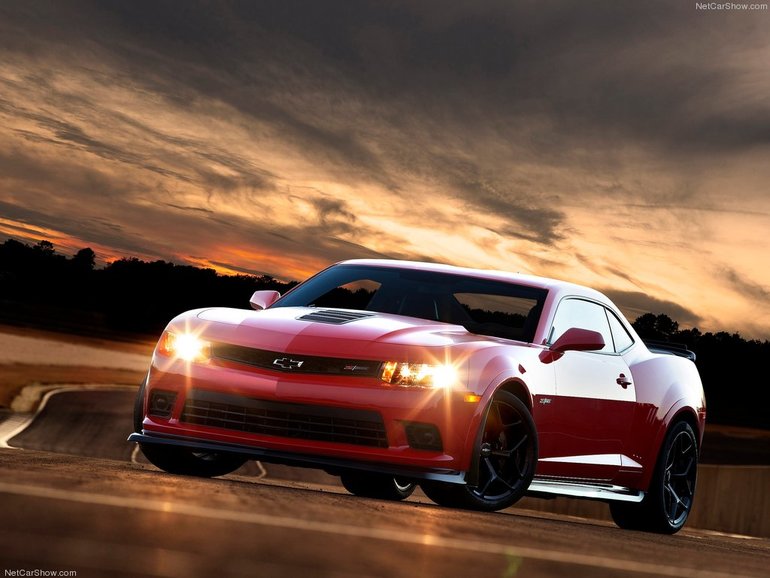 Ah, the old days of American Muscle cars. Straight line strength, fat rear tires, and the smell of burnt fuel.
Those were the good ol' days; and they're back. Thanks to cars like the brand new 2015 Chevy Camaro, you can relive those muscle-car memories, and embrace your inner drag-strip indulgence at the same time.
While we're eagerly waiting the sixth generation that was first introduced in the Motorcity, no less, the 2015 is nothing to scoff at and still a winner. Released in 2010, this Chevy Camaro was a complete redesign from the wheels up and won the World Car Design of the Year at the World Car of the Year Awards in 2010. But it's not the design you want to hear about…
There are no less than five engines available across the lineup of eight Camaros (of which all are offered in both coupe and convertible body styles). At the "bottom" of the barrel sits the 3.6L V6 engine that offers 323 horsepower and 278 lb-ft of torque. This engine can be found in the 1LS, 2LS, 1LT, and 2LT models.
Next in line is the 6.2L V8 with active fuel management that's good for 400 horsepower and 410 lb-ft of torque. This puppy is an option in the 1SS and 2SS models, while the standard is a 6.2L V8 with a standard manual transmission that pushes out 426 horsepower and 420 lb-ft of torque.
If it's the Chevrolet Camaro ZL1 you're after, then clearly you want the most power in the bunch and you get one engine choice: a potent 6.2L supercharged V8 with 580 horsepower and 556 lb-ft of torque. And if you thought that was the top of the food chain, think again.
At the very top of the 2015 Chevrolet Camaro family tree sits the almighty Z/28 that sports a 7.0L V8 under its bulging hood that'll push out 505 horsepower and 481 lb-ft of torque. While not the most powerful, it might just be the most refined of the lot and the most track-friendly.
Of course, the 2015 Chevrolet Camaro's exterior look is instantly recognizable (thanks Transformers), and to call it badass is an understatement. This coupe is so full of testosterone and masculine traits we're shocked it doesn't have to shave every morning before it burns rubber on the streets. If it's a statement you're hoping to make on the road, look no further than the Camaro. You won't be disappointed.
To find out more about the 2015 Chevrolet Camaro, head down to Bruce GM today to speak to one of our experts, and make sure you book a test drive, too.