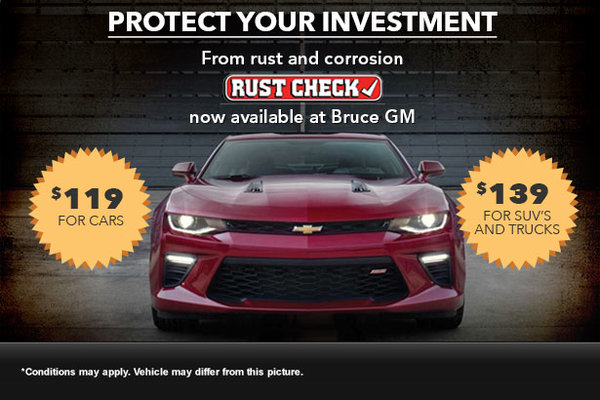 Looking to protect your investment and keep your vehicle safe from damage on the road? Now, you can extend your vehicle's lifespan, increase its retail value, and keep it turning heads on the road all year long!

Keep your vehicle looking and driving its best with Rust Check, the industry standard for corrosion protection since 1973!

Rust check keeps moiture off of your vehicle while lubricating it, without flaking or damaging paint like other sealants. It's also safe, non-toxic and works on all types of surfaces, so your vehicle can stay in top condition no matter what life may throw at it.
Plus, with prices starting as low as $119 for cars and $139 for trucks, you can't afford to miss out!

To learn more about Rust Check, as well as other services available at Bruce Ford's parts and service department, contact us today!