What the press has to say about the 2017 GMC Sierra
31/07/17
What the press has to say about the 2017 GMC Sierra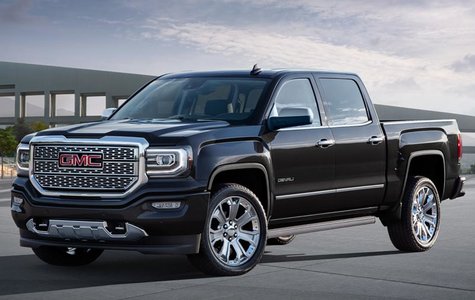 When it comes to pickups, there is no shortage of good options out on the market. One of those options is the 2017 GMC Sierra, an upscale truck that is squarely aimed at buyers that want to use their truck as a daily commuter as much as a work tool. The new Sierra is offered in plenty of versions, one of which is sure to fit your needs.
There is of course the Sierra 1500, but we also have the Sierra 2500 HD and 3500 HD. And there are the Denali versions that are available on every trim and that turn your rugged Sierra into a luxury vehicle complete with all the amenities you could ever want from a high-end model.
It's no wonder the media has a lot to of good things to say about the 2017 GMC Sierra. Here are a few examples:
The Sierra aims to present itself as a more upscale, premium version of the Chevrolet Silverado—but beneath the GMC's sculpted sheetmetal and nicer trim, the two are basically the same. The base engine is a 285-hp V-6; optional engines include a 355-hp V-8 and a 420-hp V-8. The maximum payload is 2260 lb; maximum towing is 12,000 lb. Regular cabs offer 6.5-ft or 8-ft boxes; double cabs have a 6.5-ft box and crew cabs offer a 5'8" box or a 6.5-ft box. All-wheel drive is optional for all models. – Car & Driver
---
A jack-of-all-trades and quite good at all of them, the 2017 GMC Sierra 1500 has comfort, capability and versatility in equal measure. It's refined and delivers an appealing balance between performance and fuel efficiency. It's a smart choice that will serve you well.
For 2017 the GMC Sierra glides along nearly unchanged. It brings a few minor upgrades such as active grille shutters that reduce aerodynamic drag, a capless fuel-filler neck and some enhancements to the infotainment system. Otherwise, this remains the same trusty and widely competent pickup that it has been for the past few years. – Edmunds
---
Ruggedly handsome, the 2017 GMC Sierra gains some nice safety tech for 2017 and remains one of the most desirable big pickups – The Car Connection
The 2017 GMC Sierra is available right now at Bruce GM Middleton! Come and check it out!
YOU MAY ALSO BE INTERESTED IN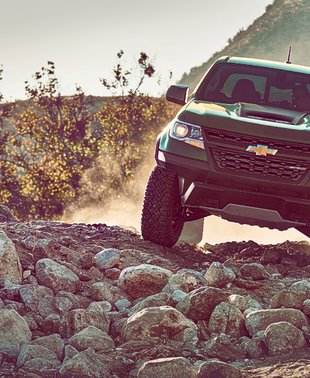 NEWS
30/11/16
The Chevrolet Colorado is known for a lot of things, but mostly it is described as a pioneer. When it first launched 10 years ago, the Colorado ignited a fire in the midsize pickup truck segment... [...]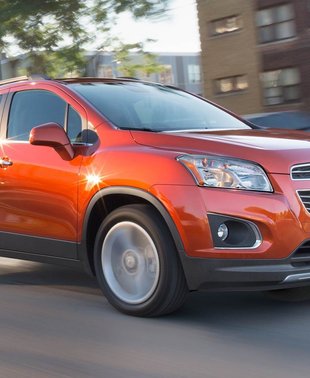 NEWS
16/08/16
The Chevrolet Trax may be small in size, but this entry-level SUV packs loads of features that make it an all-around awesome vehicle that can take you anywhere. In the U.S, the Chevrolet Trax was...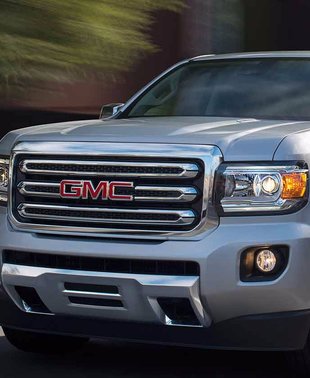 NEWS
15/03/16
No, a full-size pickup isn't always the answer, so you might want to take a closer look at these "condensed" pickups, most notably the new 2016 GMC Canyon.
View All News & Videos