What is Onstar and what can it do for you?
31/05/17
What is Onstar and what can it do for you?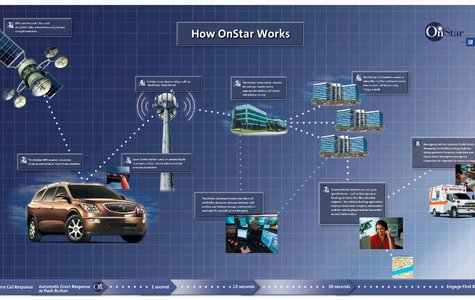 New vehicles are becoming increasingly more connected, and consumers are always looking for the most advanced connectivity and safety technologies. With GM's Onstar, you get both at very little cost. OnStar is a subscription-based service that is offered for free for a trial period on most new GM vehicles.
Make your life easier with Onstar
OnStar is a unique system that is designed to keep you and your family safe, and always connected. It can help make your life easier, or it can help you find your way. It can also assist you should your vehicle be involved in an accident, even if you are unable to call for help.
Using a blue button located above the rear-view mirror, the driver and front passenger of an Onstar-equipped Chevrolet, Buick or GMC vehicle is just one touch away from being connected to an advisor that can help you with whatever you may need, 24/7.
The advisor can send turn-by-turn directions to your navigation system based on the location you want to go to, and the service can even book a hotel room for you if needed.
Better yet, with General Motors Onstar, you are always connected thanks to onboard 4G LTE Wi-Fi. In other words, you have a Wi-Fi Hotspot in your vehicle that everyone can connected to. As you can imagine, this makes life during a long road trip a lot easier as everyone can access the web remotely, and not have to worry about their data plan or if they are crossing into the U.S.
Even during your regular commute, you'll be happy to not have to use your mobile phone's data plan.
OnStar is designed to keep you and your family safe
Along with all the convenient features offered by OnStar, you also get a range of other features aimed at improving safety. For example, when an accident occurs, OnStar can notify the authorities and send help even if you are unable to do so. Also, should your vehicle be stolen, OnStar can send a signal to the vehicle to prevent it from starting, or slow the engine down and reduce high-speed pursuits. Now, that is pretty cool!
To learn more about OnStar, contact us today at Bruce GM Middleton!
YOU MAY ALSO BE INTERESTED IN
NEWS
21/06/16
The all-new 2016 Chevrolet Cruze was updated and improved in all the right ways, with a decidedly more attractive exterior look, as well as an upgraded interior that brings the Cruze squarely into...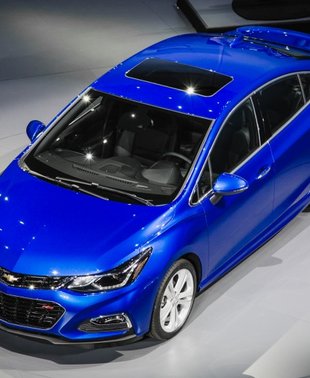 NEWS
18/04/16
At the heart of the new 2016 Chevrolet Crue is the new 1.4-liter turbocharged four-cylinder engine.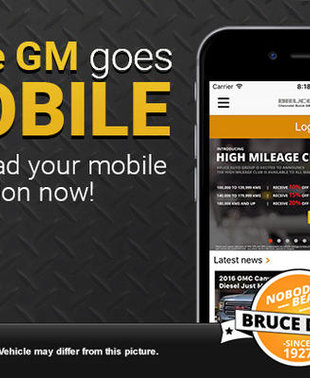 NEWS
18/04/16
While you can quickly and easily search our entire inventory of new and used vehicles, you also get access to a number of more advanced features, designed to keep you and your vehicle up-to-date in...
View All News & Videos