Three Things to Know About the 2016 Chevrolet Silverado in Middleton
27/07/16
Three Things to Know About the 2016 Chevrolet Silverado in Middleton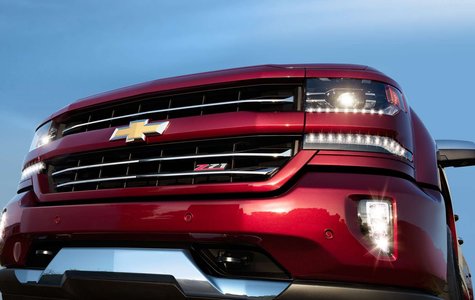 The 2016 Chevrolet Silverado remains to this day one of the most popular vehicles in Canada. There's a reason for that, and it goes beyond price or simple specifications. The Chevrolet Silverado is popular with buyers in Nova Scotia and everywhere because it offers a little bit of everything, and does everything well.
Here are three things to know about the 2016 Chevrolet Silverado, in a nutshell.
The 2016 Silverado offers three engines
The 2016 Chevrolet Silverado offers plenty of versions and plenty of features, including three engines. The base engine is a 4.3 L V6 engine that delivers 285 horsepower and 305 lb-ft of torque. The next engine in line is the 5.3 L V8 engine that delivers 355 horsepower and 383 lb-ft of torque. Finally, those wanting more power will turn to the 6.2 L V8 engine that delivers 420 horsepower and 460 lb-ft of torque.
The 2016 Silverado can pull quite a bit
The 2016 Chevrolet Silverado can tow just about anything you need depending on the version you choose. Indeed, Chevrolet's full-size pickup can tow between 6,500 lbs and 15,000 lbs depending on the version, and has a max payload of 1890 lbs.
The 2016 Silverado is a perfect daily driver
This part you will need to test out for yourself, or come in today to Bruce GM Middleton, but the fact is that the 2016 Chevrolet Silverado manages to stand out from the crowd in so many ways, including overall driving, comfort and refinement.
To learn more about the 2016 Chevrolet Silverado, contact us today at Bruce GM Middleton!
YOU MAY ALSO BE INTERESTED IN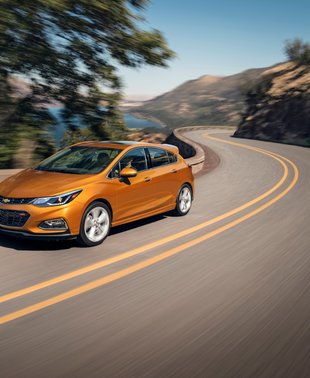 NEWS
17/10/16
The Chevrolet Cruze lineup is adding a new variant this year with the introduction of the brand new 2017 Chevrolet Cruze Hatchback, a model that many consumers have been impatiently waiting for.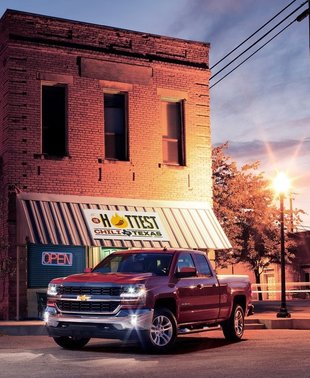 NEWS
23/11/15
Pickups are known for offering a plethora of customizations and choices, engines, trim levels, and accessories, and the new 2016 Chevy Silverado is no different.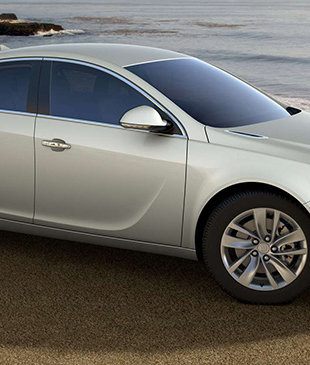 NEWS
13/06/14
The 2014 Buick Regal is a bold and stylish vehicle that will likely attract quite a few looks as you drive by.
View All News & Videos