The 2016 Chevrolet Cruze Sets the New Standard
18/04/16
The 2016 Chevrolet Cruze Sets the New Standard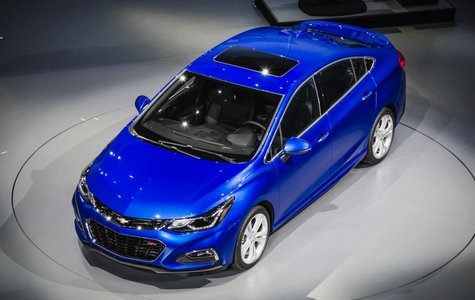 With the brand new 2016 Chevrolet Cruze, Chevrolet is redefining what a compact sedan can be both in terms of performance and fuel economy, while also throwing in some features we are more used to seeing on a high-end sedan like, for example, Wi-Fi connectivity which allows all passengers to get online while in the car.
2016 Chevrolet Cruze now available for our clients in Middleton and Kentville
At the heart of the new 2016 Chevrolet Crue is the new 1.4-liter turbocharged four-cylinder engine that delivers an impressive 153 horsepower while averaging up to 5.6 liters per 100 kilometers. Being a turbo engine, you will get plenty of low-end torque for maneuvering with confidence in the city. On the highway, power comes smoothly and is always available when you want to pass another vehicle.
A host of active safety features are also available on the new 2016 Chevrolet Cruze including Lane Keep Assist and Rear Cross Traffic Alert. Other features like Forward Collision Alert and 10 standard air bags, and of course OnStar Advisor, make the new 2016 Cruze safer than ever.
When it comes to technology, along with the built-in 4G LTE Wi-Fi hotspot, buyers get both Android Auto and Apple CarPlay connectivity which allow seamless interaction between your mobile phone and your vehicle so our clients from Middleton, Kentville, Halifax and elsewhere in Nova Scotia can stay connected and keep the functionality you are used to even when on the go.
To learn more about the new 2016 Chevrolet Cruze that has just arrived in Middleton, Nova Scotia, contact Bruce GM Middleton today.
YOU MAY ALSO BE INTERESTED IN
NEWS
21/06/16
The all-new 2016 Chevrolet Cruze was updated and improved in all the right ways, with a decidedly more attractive exterior look, as well as an upgraded interior that brings the Cruze squarely into...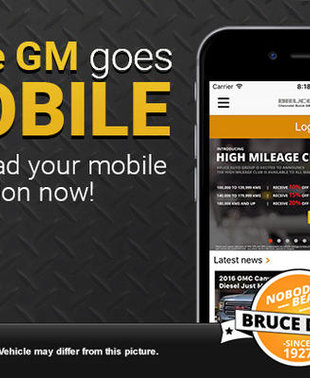 NEWS
18/04/16
While you can quickly and easily search our entire inventory of new and used vehicles, you also get access to a number of more advanced features, designed to keep you and your vehicle up-to-date in...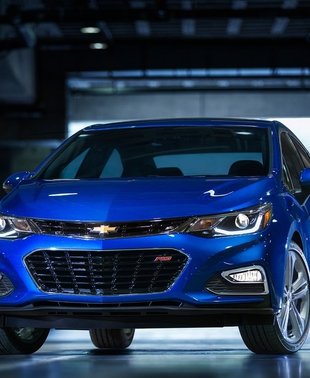 NEWS
24/08/15
With a drive that's both enjoyable and efficient, the Cruze really is the ideal compact car for the busy urbanite.
View All News & Videos