Some of the most prestigious awards won by Chevrolet vehicles
31/03/17
Some of the most prestigious awards won by Chevrolet vehicles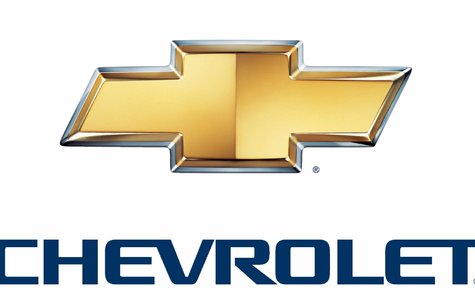 The reputation for quality and refinement of new Chevrolet vehicles has long been established. That said, it's always good when others validate and confirm that a given lineup is as advertised. In recent years, new Chevrolet vehicles have won an impressive amount of awards and trophies, and we thought we'd have a look at the most prestigious ones.
And so, here are six awards that prove that new Chevrolet vehicles are built to make sure they meet the needs of the most discerning consumers.
2017 North American Car of the Year
Considered by many to be the most prestigious title that can be handed out to a particular model, the North American Car of the Year is determined by a panel comprised of some of the most influential and knowledgeable automotive journalists in the world. In 2017, the new and 100 % electric Chevrolet Bolt was crowned the North American Car of the Year.
Car&Driver 10 best
Each year, Car&Driver picks its top 10 best cars, and the list has over time become a go-to resource for consumers. This year, no less than 3 Chevrolet models made Car&Driver's top 10 list. These models are the all-new Chevrolet Camaro, the high-performance Chevrolet Corvette Grand Sport, and the eco-friendly Chevrolet Bolt.
2017 Green Car of the Year
Handed out by the Green Car Journal, the Green Car of the Year award aims to showcase vehicles that stand out in terms of fuel economy and overall eco-friendliness. This year, the all-new 2017 Chevrolet Bolt took home the prestigious award.
2017 Motortrend Car of the Year
Like the Car&Driver 10 Best awards, the Motortrend COTY trophy is one of the most important titles a new vehicle can get. The 2017 Chevrolet Bolt received the all-important title this year.
J.D. Power Initial Quality awards
Chevrolet took home more J.D. Power Initial Quality awards than any other automaker. The J.D. Power awards measure how satisfied new owners are with their purchase, and are therefore a very useful tool for buyers who want to make sure they made the right choice. Five Chevrolet models took home a J.D. Power Initial Quality award in 2016. These models include the Chevrolet Equinox, the Chevrolet Spark, the Chevrolet Tahoe, and the Chevrolet Silverado and Chevrolet Silverado HD pickups.
To learn more about Chevrolet's impressive lineup of brand new vehicles, contact us today at Bruce GM Middleton!
YOU MAY ALSO BE INTERESTED IN
NEWS
21/06/16
The all-new 2016 Chevrolet Cruze was updated and improved in all the right ways, with a decidedly more attractive exterior look, as well as an upgraded interior that brings the Cruze squarely into...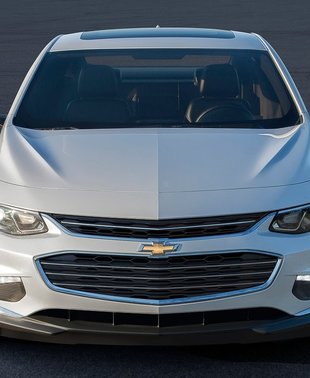 NEWS
21/12/15
Gorgeous to look at, fun to drive, and full of hi-tech goodies. What's not to love here?
NEWS
23/07/15
Overall Excellent Service! [...]
View All News & Videos