Bruce GM's Market Value Pricing
28/03/14
Bruce GM's Market Value Pricing
It is now much easier to ensure you are getting the best price when purchasing a used vehicle with Bruce GM's Market Value Pricing. A very simple principle that allows you to save time, money and much saliva...
You no longer have to stand face to face with a seller to negotiate the best price for a new acquisition. Market Value Pricing is a principle based on the selling price of thousands of vehicles sold over 20,000 automobile websites. By consulting a database containing a multitude of transactions, we can establish the best price for the vehicle you want to buy through comparisons. It's simple : other buyers have already done the work of negotiation, you just have to reap the benefits!
The result is that you get the best price, corresponding to the fair value of your future vehicle. You no longer need to worry whether you've made a good deal because Bruce GM's Market Value Pricing gives us access to all relevant information to set the best price on all our used vehicles.
Unlike some online vehicle selling sites, the prices we suggest are not inflated to give you the impression of a better deal when you request a discount of a few dollars. We want to offer you a suitable price that will please you and allow you to purchase a quality used car.
Feel free to inquire with our consultants about the Market Value Pricing for a particular vehicle you are interested in.
YOU MAY ALSO BE INTERESTED IN
NEWS
21/06/16
The all-new 2016 Chevrolet Cruze was updated and improved in all the right ways, with a decidedly more attractive exterior look, as well as an upgraded interior that brings the Cruze squarely into...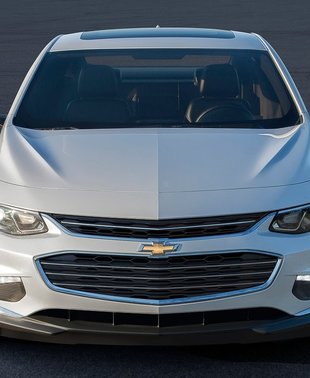 NEWS
21/12/15
Gorgeous to look at, fun to drive, and full of hi-tech goodies. What's not to love here?
NEWS
23/07/15
Overall Excellent Service! [...]
View All News & Videos