2016 GMC Canyon : Perfect for Middleton, Nova Scotia
31/05/16
2016 GMC Canyon : Perfect for Middleton, Nova Scotia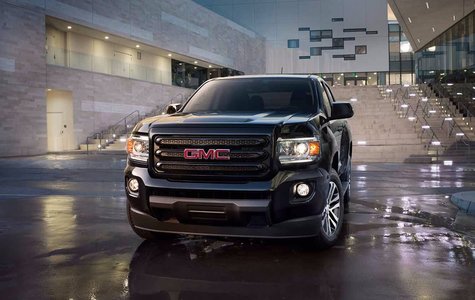 Indeed, before GMC and Chevrolet brought back their midsize pickup trucks with the return of the Canyon and Colorado, there wasn't a lot to say about smaller trucks. The spotlight was on full-size trucks like the 2016 Silverado and 2016 Sierra. That's changed now thanks to the 2016 GMC Canyon on sale in Middleton, Nova Scotia.
Plenty of engines and choices in the 2016 GMC Canyon
In total there are four versions of the 2016 GMC Canyon available to consumers. Each are powered from the gate by a 2.5-liter, four-cylinder engine that delivers 200 horsepower and 191 lb-ft of torque. If you require more power, there is a 3.6-liter V6 engine that offers 305 horsepower and 269 lb-ft of torque. Although most versions will come with a six-speed automatic transmission, there is also a six-speed manual transmission offered on the base SL trim. For 2016, a third engine choice was added, a turbocharged four-cylinder diesel engine that offers 181 horsepower and a strong 369 lb-ft of torque.
Inside the 2016 GMC Canyon, buyers get a well-appointed cabin offering plenty of storage space along with comfortable seats and quality materials. There are two box sizes to choose from (5'2" or 6'2") as well as an all-terrain package should you need to take your Canyon off the beaten path.
To learn more about the 2016 GMC Canyon, contact us today at Bruce GM Middleton!
YOU MAY ALSO BE INTERESTED IN
NEWS
21/06/16
The all-new 2016 Chevrolet Cruze was updated and improved in all the right ways, with a decidedly more attractive exterior look, as well as an upgraded interior that brings the Cruze squarely into...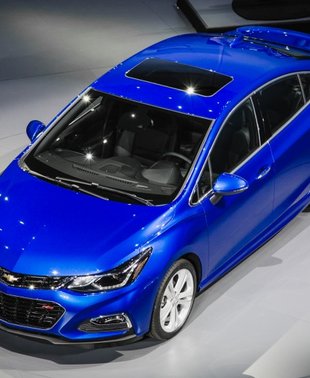 NEWS
18/04/16
At the heart of the new 2016 Chevrolet Crue is the new 1.4-liter turbocharged four-cylinder engine.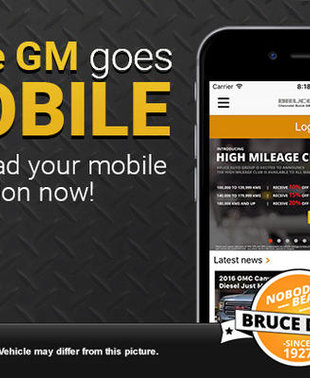 NEWS
18/04/16
While you can quickly and easily search our entire inventory of new and used vehicles, you also get access to a number of more advanced features, designed to keep you and your vehicle up-to-date in...
View All News & Videos