2016 Chevrolet Traverse : when a small SUV just isn't enough
19/10/15
2016 Chevrolet Traverse : when a small SUV just isn't enough
The 2016 Chevrolet Traverse offers the space and the style
For some families, a small compact SUV just isn't enough. On the other hand, they do not want to drive a minivan which is considered boring and not stylish enough. That's why automakers like Chevrolet have given us the 2016 Chevrolet Traverse. Considered the perfect alternative that provides the space of a minivan but with more style, the Traverse is the perfect family-hauler for those who need a lot of space but that also want to have fun behind the wheel.
In terms of space, the 2016 Chevrolet Traverse is almost just as big as the Chevrolet Tahoe and its brother, the Chevrolet Suburban. On the other hand, it provides a more dynamic drive than its larger brothers, and is also a little bit easier to park. That said, the Traverse is one of the largest SUVs in its class and in its price range. There are three rows of space inside where you can seat up to eight passengers. The seats fold 60/40 on both the middle and the last row, making it easy to carry people and objects at the same time.
It's all about performance for the 2016 Chevrolet Traverse
Offered starting at $ 35,655, the 2016 Chevrolet Traverse offers up to 3,293 liters of cargo space and can even be equipped with onboard Wi-Fi so that everyone can enjoy surfing the web while on the road. Offered in four versions, the 2016 Traverse is powered by a 3.6-liter V6 that delivers 281 horsepower and 266 lb-ft of torque in the first three versions while the LTZ model gets the same engine that is however slightly more powerful as it is rated at 288 horsepower and 270 lb-ft of torque. If you need to tow anything, the Traverse is there to help with 5,200 lbs of towing capacity.
The Traverse's cockpit is all about upscale luxury and features quality materials and a high-end design that is sure to please your passengers and impress your neighbors. The midsize SUV is quiet on the road with its silent cabin and soft suspension that makes it possible to enjoy it even on very long drives. The seats offer plenty of support and feel supportive even after a few hours on the road. The 2016 Traverse also features a host of available active safety systems that make sure that you and your family are safe, regardless of what other drivers are doing. These systems include active cruise control and blind spot monitoring.
To learn more about the 2016 Chevrolet Traverse, contact us today at Bruce GM!
YOU MAY ALSO BE INTERESTED IN
NEWS
29/09/17
The 2018 Chevrolet Traverse has been completely redesigned from the ground up, building on the strengths of the previous-gen Traverse while adding even more refinement and connectivity features.... [...]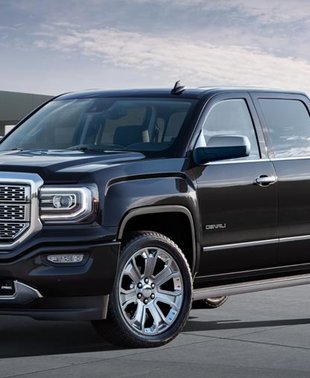 NEWS
31/07/17
When it comes to pickups, there is no shortage of good options out on the market. One of those options is the 2017 GMC Sierra, an upscale truck that is squarely aimed at buyers that want to use... [...]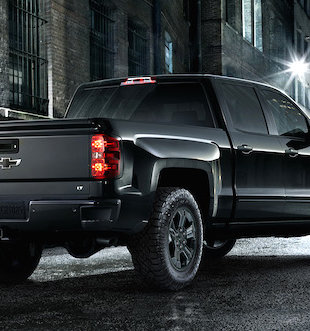 NEWS
30/06/16
When buying a pickup truck, buyers in Middleton, Nova Scotia do not have that many options, but they are all good ones.
View All News & Videos