2015 Chevrolet Cruze: A Fine, Frugal, and Well-Connected Compact Car
29/12/14
2015 Chevrolet Cruze: A Fine, Frugal, and Well-Connected Compact Car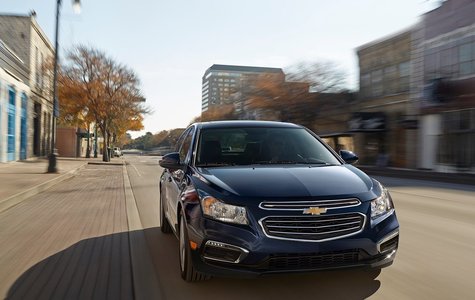 Introduced in 2008, the Chevrolet Cruze has become a major player in the compact car category. Assembled in 118 countries, the Cruze has sold more than 3 million units worldwide with Canadian sales reaching 123,000 cars. The Cruze has been praised in the international automobile press and, in 2011, it was named the Canadian Car of the Year by the Automobile Journalists Association of Canada.
The Cruze is offered in several versions. The entry-level car, the LS, comes with a 1.8 L normally aspirated engine producing 138 hp and125 lb-ft of torque. The LT, ECO and LTZ models get a turbocharged 1.4L generating 138 hp and 148 lb-ft of torque. Both engines can be coupled to a six-speed manual or automatic transmission. The same versions can be equipped with a diesel engine, which produces 151 hp and an outstanding 264 lb-ft of torque. This engine is paired with a stronger 6-speed automatic transmission. The turbo diesel has an impressive highway fuel economy of 4.2L/100km. This makes the diesel-powered Cruze the most fuel-efficient non-hybrid car in Canada. With its 80 L fuel tank, the Turbo Cruze can provide as much as 1,250 kilometers of range at highway speed.
The 2015 Cruze is more attractive than ever with a larger slanted grille, similar to that of the Impala, and nice, sloping diamond-shaped headlamps. The interior of the Cruze is exemplary. Its ergonomics are outstanding with comfortable seats, ample leg and headroom, and easily reachable controls. The steering wheel is tilt/telescopic adjustable, and cargo space is voluminous at around 430 l.
For 2015, the Chevrolet Cruze gets 4G cellular and in-car WiFi connectivity, vocal translation of text messages as well as the Siri Eyes Free Smartphone system, which gives iPhone owners voice command capability.
The Cruze is one of the safest cars in its category. There are 10 standard airbags, including side and knee airbags for front passengers. In case of a crash, information will be sent automatically to the OnStar® Command Centre. Other safety features include ABS, as well as stability and traction control. In addition, rear cross traffic alert, blind spot warning, park assist, as well as a backup camera are available.
On the road, the 2015 Chevrolet Cruze offers a quiet, refined ride that will be enjoyed by those seeking a vehicle capable of getting them from point A to B in complete comfort and relaxation. The car also has a sporty side that will be well-liked by those who are looking to have a bit fun behind the wheel.
All in all, the 2015 Chevrolet Cruze is a fine, comfortable, economical, and safe modern vehicle. Contact Bruce GM for additional information.
YOU MAY ALSO BE INTERESTED IN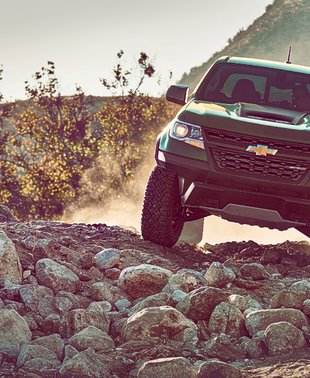 NEWS
30/11/16
The Chevrolet Colorado is known for a lot of things, but mostly it is described as a pioneer. When it first launched 10 years ago, the Colorado ignited a fire in the midsize pickup truck segment... [...]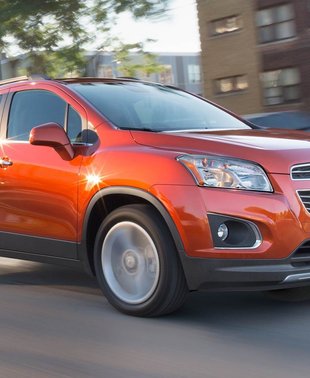 NEWS
16/08/16
The Chevrolet Trax may be small in size, but this entry-level SUV packs loads of features that make it an all-around awesome vehicle that can take you anywhere. In the U.S, the Chevrolet Trax was...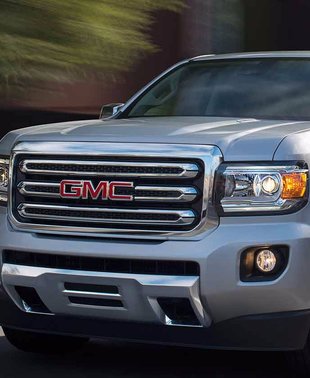 NEWS
15/03/16
No, a full-size pickup isn't always the answer, so you might want to take a closer look at these "condensed" pickups, most notably the new 2016 GMC Canyon.
View All News & Videos