2014 Chevrolet Impala – Taking everyone by surprise
31/03/14
2014 Chevrolet Impala – Taking everyone by surprise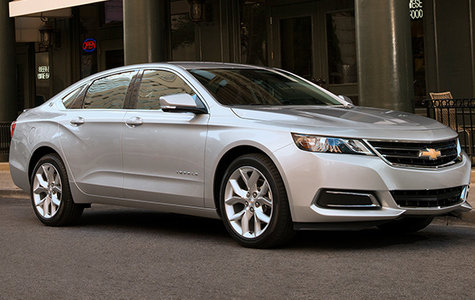 The all-new 2014 Chevrolet Impala is not the Impala we have come to know in recent years. Well, not entirely. The Impala has always been the go-to model for those looking for a comfortable sedan that will get them to where they are going quietly and without much drama. While that still holds true for the all-new 2014 Impala introduced late last year, Chevrolet has added a lot more personality to its full-size sedan, which is now as much fun to drive as it is to look at.
Because what was lacking in the previous Impala – a little personality both visually and behind the wheel – has now been added in droves to the new model. But, if you happened to love the last Impala, and you are not alone rest assured, then you need not worry. Everything that the Impala has done well in recent generations is still offered in the new model.
What has changed is that you now will get noticed in a 2014 Chevrolet Impala. The car is big, both literally and visually, but it also displays a refined overall style that gives off the impression that we are dealing with a high-priced luxury sedan, despite the Impala's $28,445 starting price.
The front-end looks good in any rear-view mirror, and the aggressive headlights give the Impala a sleek yet muscular demeanor. Seen from the side, the Impala is long, but not overly so. The proportions are near-perfect from every angle while seen from the back, the large sedan's twin exhaust tips signal that this car can now get up and go with the best of them.
Inside, the improvements continue as the 2014 Chevrolet Impala displays a handsome center console, a thick steering wheel, and beautiful seats which also happen to be quite comfortable. Build quality is now right up there with every other vehicle in the segment, and the materials that are used in building the cockpit give the driver and his or her passengers a real sense of luxury.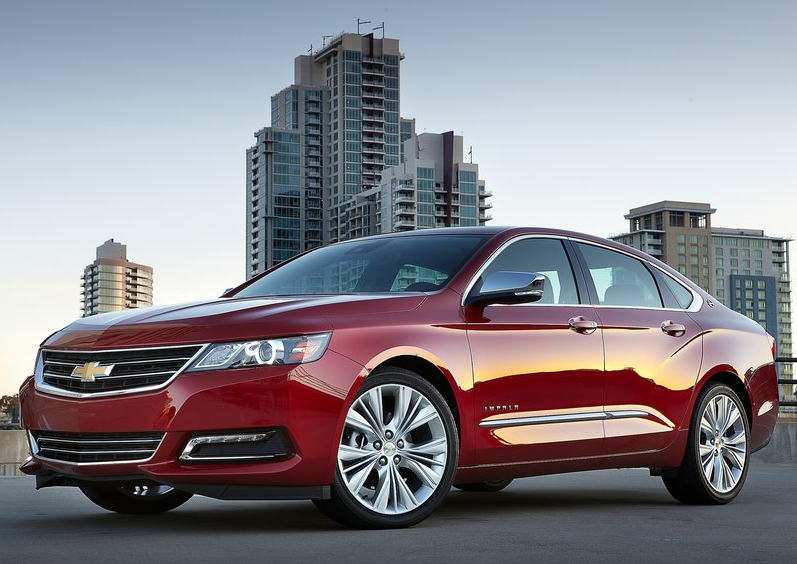 Interior space has also been improved over the last model, and it is now easier to get in and out of the Impala. In the trunk, owners get plenty of cargo space (532 liters) good for weeklong vacations or golf foursomes. The Chevrolet Impala has always been known for its spacious and comfortable interior, and that has not changed on the new model. But now, things just look a lot better inside.
The 2014 Chevrolet Impala is powered out of the gate by a 2.5L four-cylinder engine that delivers 195 horsepower. While plenty, some may want a bit more punch under their right foot which is why Chevrolet also offers a 3.6L V6 good for 305 horsepower. That is a lot of power, but the new Impala can handle it, literally, since the car is now much more dynamic and fun to drive.
The all-new Chevrolet Impala takes what the last generations have done so well as a starting point, but adds more power and better handling. And there is more space inside. Come drive the 2014 Chevrolet Impala today at Bruce GM!
YOU MAY ALSO BE INTERESTED IN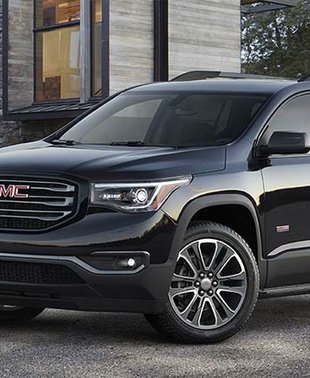 NEWS
30/12/16
Completely redesigned this year, the 2017 GMC Acadia is all-new and features a host of new safety technologies as well as tons of connectivity options that make GMC's seven-passenger SUV the... [...]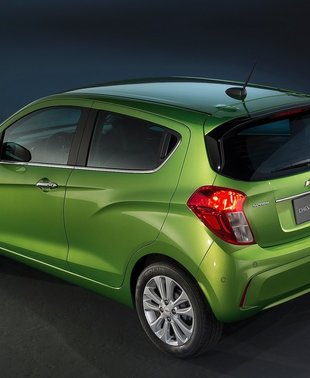 NEWS
21/01/16
This little hatch is loaded with attitude and character, and it shows in its new lines and creases.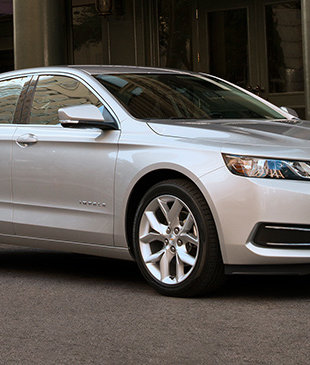 NEWS
29/09/15
Redesigned last year, Chevy's full-size sedan sets the benchmark for technological advancement and safety in its segment, and a remarkable friend on long drives on the highway.
View All News & Videos